infojustice.org:
Copyright in Latin America: New Enforcement Measures Pose Major Threats to Internet Users in Panama and Colombia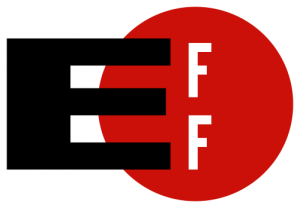 Co-authored by Carolina Rossini and Carolina Botero.
Reposted from the EFF Deeplinks Blog.
After years of being one of the most progressive regions in the world in terms of balanced copyright policy, Latin America is unfortunately sliding into copyright maximalism, enacting increasingly restrictive copyright enforcement measures into their federal laws.
While Chile spent years drafting their broad reform to the copyright system along with civil society groups, and Brazil excitedly discussed the reform of copyright law with unprecedented civil society participation to draft a balanced bill, Colombia and Panama have rushed to write and approve new copyright frameworks with drastic consequences for the digital generation. Why is this occurring? It is the result of top-down, harsh implementation of bilateral free trade agreements (FTAs) with the US, that require nations to enact far more restrictive language than what is found in the US itself.
This is precisely the kind of forum shifting and policy laundering we often blame on the US. But in these cases, Latin American governments should also be held accountable for their own choices.
Panama
Panama, which has had a long history of being susceptible to US political pressure, recently introduced a new copyright bill in order to fulfill the requirements of its FTA with the US. And they did so with no civil society consultation [
PDF- Spanish
]. Andres Guadamuz from Technollama called the bill, Bill 510, the
"worst copyright law in history."
The Bill has been approved by the Panamanian Congress last Wednesday (September 26th), and is now awaiting the President's signature which realistically could occur at any moment.
One of the major concerns with Bill 510 is that it completely abolishes due process from the proceedings of infringement claims. The law would create an administrative branch called the General Copyright Directorate (DGDA). The DGDA can slap users with an infringement charge and will only allow users 15 days to prove their innocence. Once arrested, they can be fined up to approximately $100k USD for the first offense, and $200k for the second.
1